Point German art of car caring bayilik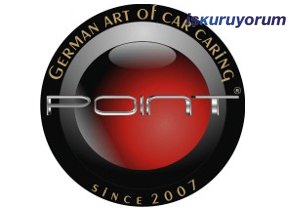 Güncellenme

30 Nisan 2016

Başvuru

36

Okunma

7750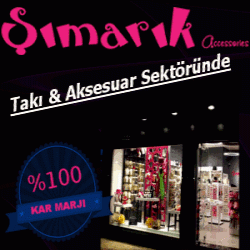 İşin Özeti
Gerekli Sermaye

- TL

İsim Hakkı Bedeli

0 - TL

Yatırım Geri Dönüşü

0 - 0 Ay

Şube Sayısı

0

Ortalama Kar Marjı
Point German art of car caring bayilik : oto kuaför açmak isteyen girişimciler için bayilik seçeneği.
Yetkili Firma : Founder
Point German art of car caring bayilik Hakkında
Türkiye`de ki Oto bakım/Car care sektöründe yeni bir anlayışın temsilcisidir Point. Müşteriyi bilinçlendirmenin önemini her fırsatta dile getiriyoruz. Artık müşteri; araç üzerinde hangi uygulamayı, neden yaptığımızı, oluru olmazı, nedenleri ile birlikte anlayacak ve öyle hizmet alacak. 2007-2015 yılları arası Almanya'da birçok Otomobil üreticisinin bayilikleri ile yaptığımız iş ortaklıklarından ve dahi kalite beklentisi yüksek bireysel müşterilerimize vermiş olduğumuz hizmetlerden edindiğimiz deneyimimizi Türkiye piyasasına sunmak adına, bu sektörde kalite çıtasını birçok markanın imkânsız diye nitelendirdiği en yüksek yere çektik. Alman kalite anlayışı, iş ahlakı ve disiplini ile müşteriyi bilinçlendirmeyi ve bu düstur ile bilinçli hizmet vermeyi kendimize görev edindik.
Ürün / Hizmet Kapsamı: Otobakım
Kuruluş Yılı : 2007
Toplam Çalışan Sayısı: 1
Merkez Ülke: Türkiye
Toplam Şube Sayısı : 0
Merkeze Ait Şube Sayısı : 0
Franchise / Bayi Şube Sayısı : 0
Son 1 yılda Açılan Şube Sayısı : 0
Hedeflenen Şube Sayısı : 81
Gerekli İş Yeri Özellikleri : -Sart olmamakla birlikte merkeze yakin lokasyon
- 200m²< (small center) 400m²< XL Center

Girişimcide Aranan Özellikler : Türkiye Car care anlayışını temelinden yenilemek adına, kurduğumuz sistemde yer almak isteyen, hali hazırda Car care sektöründe hizmet veren veya bu sektöre yeni giriş yapmak isteyen girişimci Detailing ilgilileri için Point-German art of car caring - kaçırılmaması gereken bir fırsat.
Bayilik / Franchise Görüşmelerinin İşleyiş Sırası : Telefonla Bilgi> Ön Görüşme > Yer Seçimi>Franchise Sözleşmesi>Kurulum> Eğitim> Açılış
Oto Bakım Kategori Sponsor Reklam Alanı
Point German art of car caring bayilik Yatırım Bilgileri
Bayilik / Franchise Şartları: - isim hakkı yok
- ciro`dan pay vermek yok
- Konsepte uygun mekan
- Bayi ürün tedarikini Marka üzerinden sağlar (piyasa fiyatını aşmamak kaydı ile)
- Point kalite kurallarına, iş anlayışına muhalif davranmamak

detaylar ve daha fazlası birebir görüşmelerde....
İsim Hakkı Bedeli : 0 - TL
Reklam Katılım Ücreti : 0
Gelirden Pay : 0
Point German art of car caring bayilik Kazanç Tablosu
Yatırımın Ortalama Geri Dönüş Süresi : 0 - 0 Ay
Girişimciye Verilen Destekler : Eğitim Desteği , Proje Desteği, Pazarlama Desteği
Girişimciler Bu Markayı Neden Tercih Etmeli : Hiçbir şekilde gereğinden fazla maddi yükümlülükler altına girmeyeceğiniz için....Sürekli, hem eğitim hem marketing açısından destek göreceğiniz için.....Kullandığımız ürünleri o marka`lara, üreticiye bağlılığımızdan değil, en iyiler arasından seçip nihayi tüketiciye sunduğumuz için....
Türkiye şartlarında olmayan bir çalısma sistemini sunduğumuz için....
...ve en önemlisi tğı uluzeu eğitiminizi bizzat Point`un kurucusu olan Abdulkadir Gülbahar`dan alacağınız için. Kisacasi biz profesyonellik iddia ettigimiz icin degil, profesyonel oldugumuz icin.
Point German art of car caring bayilik İletişim Bilgileri
İlgili Kişi : Abdulkadir Gülbahar
Adres : Pelitli mah. Istiklal caddesi. Ortahisar Trabzon
Telefon : +90 (545) 682 92 13
Bayilik Başvuru Formu
Başvuru İstatistikleri
Dün0
Son 7 Gün

0

Son 15 Gün

0

Son 30 Gün

1

Toplam Başvuru

36