GMC Film Master Franchise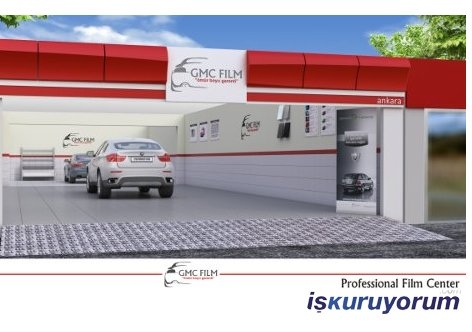 Tarih:
01 Nisan 2016, 11:18 | Okunma :4882
Glass Film, Vehicle Covering, Ceramic Covering, Vehicle Protecting and Architectural Decoration fracnhise.
First in the world;
The only brand that offers franchise business partnership in the sector of Glass Film, Vehicle Covering, Ceramic Covering, Vehicle Protecting and Architectural Decoration as concept.
Are you ready to take part in World's only and first "Professional Film & Foil & Ceramic Covering Application Centers" master franchise business partnership network?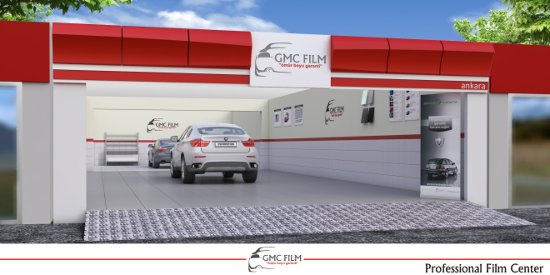 Become a business partner of this business model!
"GMC Film is a perfect business model that will always take your company further with GMC Film standard service understanding, quality and variety of products and equipments performans, different franchise decorations, professional management systems, innovations in sector, professional team and corporate structure, 500 square meters education center, 100% customer satisfaction."
GMC Film Inc. serves actively with 22 branch across Turkey.
(All branches belongs to investors.)
In branches, only application services can be done and product sale is not happening to customers under no circumstances.
We are offering master franchise business partnership in your country and giving you the chance to create your own branch network.
The only brand that direct the sector

Brand power and reliability

The fastest franchise investment that refund itself

Low investment price, High profit

Architectural project designing

Education and Advertisement support

Professional management systems

A huge market that grows 20% per year and 1 billion dollar value

A business model that proved it's success and carefully adapted for Turkey market
We are distributor of these brands in Turkey and Middle East countries:
HAVERKAMP, ORAFOL, NANO CERAMIC PROTECT, RENOLIT…
Other brands that connected to GMC Film:
Autolye:
Professional Mini Repairment Application Centers / Mobile auto service
Carismax:
Car Care Systems
GMC Charge:
Professional and fast charge systems of electrical vehicles.
(Also these brands have franchise systems across Turkey. Upon request brands master franchise name and operating rights can be given)
Contact :
Çağlar NALÇACI

Adres :

Turgut Özal Bulvarı No: 123 Şerifali / Ümraniye / İstanbul / Turkey

Telefon :

+90 216 695 1516
---
Dünya'da bir ilk;
Cam Filmi, Araç Kaplama, Seramik Kaplama, Araç Koruma ve Mimari Dekorasyon sektöründe konsept olarak master franchise iş ortaklığı sunan tek marka.
GMC Film çatısı altında Dünya'nın ilk ve tek 'Profesyonel Film & Folyo & Seramik Kaplama Uygulama Merkezleri' master franchise iş ortaklığı ağında yerinizi almaya hazır mısınız?
Siz de bu iş modelinin büyük bir iş ortağı olun!
"GMC Film standart hizmet anlayışı, ürünlerinin ve ekipmanlarının performansındaki kalitesi ve çeşitliliği, kendini farklı kılan bayilik dekorasyonları, profesyonel yönetim sistemleri, sektördeki yenilikleri, profesyonel ekibi ve kurumsal yapısıyla, 500 m2'lik eğitim merkeziyle, %100 müşteri memnuniyeti ile, GMC Film master franchise sistemi şirketinizi her zaman bir adım daha ileriye taşıyacak mükemmel bir iş ortaklığı modelidir."
GMC Film A.Ş. Türkiye genelinde aktif olarak 22 şubeyle hizmet vermektedir.
Tüm şubeler yatırımcılara aittir.
Şubelerde yalnızca GMC Film uygulama hizmetleri yapılmaktadır ve hiçbir şekilde müşterilere ürün satışı yapılmamaktadır.
size de bulunduğunuz ülkede master franchise iş ortaklığı sunarak, kendi bayi ağınızı oluşturmayı teklif ediyoruz?
Sektöre yön veren tek marka

Marka gücü ve güvenilirliği

Türkiye'de kendini en iyi geri ödeyen bayilik yatırımı

Düşük yatırım bedeli, Yüksek kârlılık

Mimari projelendirme

Eğitim ve Reklam desteği

Profesyonel yönetim sistemleri

Yılda %20 büyüyen ve 1 milyar dolar değerinde büyük bir pazar

Türkiye pazarı için özenle uyarlanmış ve başarısı kanıtlanmış iş modeli
Türkiye ve Ortadoğu ülkelerin Distribütörü olduğumuz markalar:
GMC Film bünyesine bağlı olan diğer markalar:
HAVERKAMP, ORAFOL, NANO CERAMIC PROTECT, RENOLIT…
Autolye:
Profesyonel Mini Onarım Uygulama Merkezleri / Mobil oto servis
Carismax:
Car Care Systems
GMC Şarj:
Elektrikli araçların profesyonel hızlı şarj sistemleri.
(aynı zamanda bu markalarında Türkiye genelinde bayilik sistemi mevcuttur ve istenildiği takdirde diğer markalarımızın da master franchise isim ve işletme hakkı verilebilir)
Çağlar NALÇACI

Adres :

Turgut Özal Bulvarı No: 123 Şerifali / Ümraniye / İstanbul

Telefon :

0216 695 1516
alt313a alt161a
En iyi iş fikirleri listesi için tıklayın..
Aşağıdaki haberlerden hangisi ilginizi çekiyor ?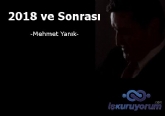 Hayatımızın 2018 ve Sonrası Ne kadar göz bebeği varsa gele üst üste, Yine ayrı manza
---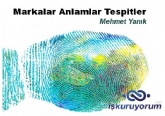 Yazarımız Mehmet Yanık'ın marka odaklı yazısını değerli okuyucularımızın dikkatine sunuyor
---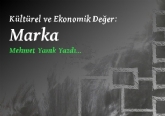 Mehmet Yanık'ın yeni makalesini okurlarımızın beğenisine sunuyoruz.
---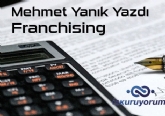 Mehmet Yanık'ın franchising konulu yazı dizisinin son makalesini değerli okurlarımızın beğ
---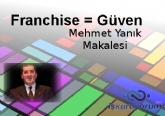 Mehmet Yanık'ın franchise ile ilgili yazı dizisinin yeni makalesini takipçilerimize mutlak
---